Use kiln dried live edge slabs and hardwoods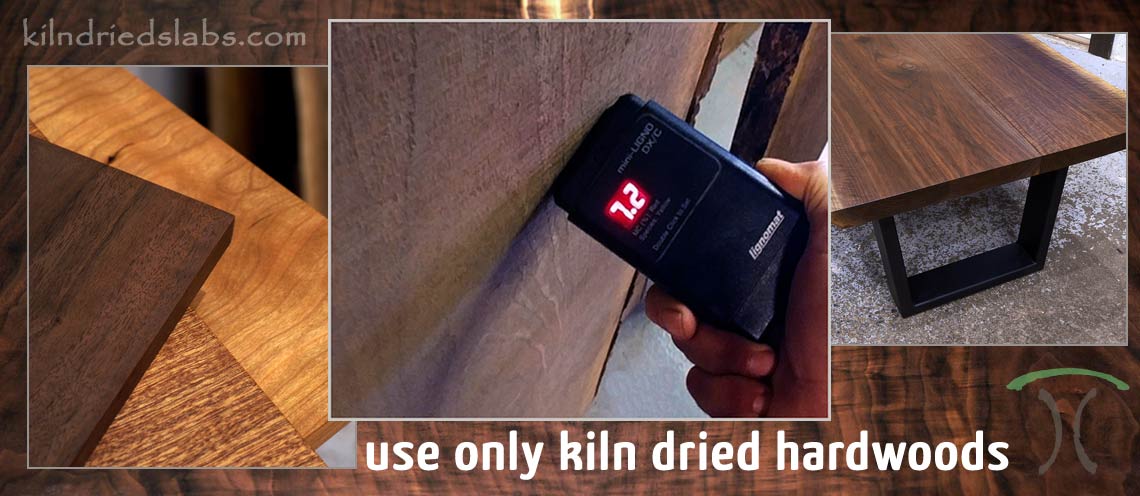 Using Kiln Dried Hardwoods for Live Edge Tables and Hardwood Tops is Essential for Heirloom Quality
Only tables and tops crafted from kiln dried hardwoods justify your investment
Air Dried Wood is Wet Wood!
We enjoy making our clients more knowledgeable about what makes a live edge dining or conference table or hardwood top heirloom quality. We enjoy talking about kiln drying, our meticulous glue joints and how our tables are crafted from living hardwoods. We may bore them to tears at times but quality furniture is a serious investment that deserves forethought. We think that an informed consumer, and more importantly, a satisfied client is entitled to know what will allow their table to live on, enduring generations.
What Makes for Heirloom Quality Furniture or Live Edge Table Tops?
For those at a distance or for those wanting to make a better informed decision on a the serious investment of a live edge table or perhaps table top products for their home, office or restaurant, we thought it fitting to share some of our experience and knowledge on one critical aspect of furniture making. None of this information is new, in fact, furniture makers have known for centuries that lasting and enduring furniture must be crafted from properly dried hardwoods.
It is critical that the hardwood in live edge tables, furniture or dining table, island, counter and desk tops be carefully kiln dried. We use only the finest hardwoods and slabs for our furniture, table tops and live edge slab tables. All of our hardwoods and slabs are kiln dried to 7% to ensure the enduring quality our customers deserve.
Proper drying is essential in furniture making and is even more critical when it comes to massive slab tables and live edge tops. In fact, we have had many clients come to us after wasting their initial investment. They had purchased a table or top made from so called "air dried" or, in other words, wet wood, only for it to twist, crack and warp in a very short time.
The Consequences of "Air Dried Hardwoods"
In recent years there has been a surge in popularity of furniture crafted from salvaged, reclaimed, sustainable and "live edge" hardwoods. This is a wonderful event that has established a thriving marketplace for crafts-persons nationally while creating environmentally sound furniture options to the consumer. And though there are stunning pieces being crafted from live edge slabs in particular, there are serious consequences in the rampant use of "air dried" hardwoods in expensive dining tables and tops.
While we think that tables crafted from our rescued and kiln dried slabs allow the living hardwood from a tree another long life, the same cannot be said when hardwoods are wasted due to their not being properly dried before use. It is, after all, the point to reuse and allow for continued use of valuable and cherished hardwoods rather than guaranteeing their waste by not following the centuries old mantra of "you cannot use wet wood to make furniture".
We have known of cases where a live edge table lasted only a matter of weeks before it deformed, often breaking the welds on its steel base and twisting so badly that the expensive top could only be salvaged as cutting board material. This sounds like a drastic example, but it is quite common as live edge tables have become so popular and well meaning amateurs and worse have entered the marketplace posing as knowledgeable "furniture makers". In fact, we know of a recent case where a nationally recognized high tech company had 100 live edge desks begin turning themselves into canoes after being installed for only one month. These losses are absolutely unacceptable of course and they would never have occurred if the hardwood had been dried properly. There is, after all, a reason that furniture makers have been using properly dried hardwoods for thousands of years to craft heirloom quality pieces that will endure.
Beware of "air dried " live edge slabs and hardwoods they will deform as they dry in your indoor environment and they will become a total loss.
What is Wet Wood, and Why Kiln Dry?
A living tree is a series of pathways and interconnected cells that conduct water from the ground up through its trunk and branches to the tips of its leaves. When the tree is freshly cut, this moisture within the structure of the tree remains trapped within the wood. Black Walnut, for instance, is typically measured at 90% moisture content after being cut which is a long way from the required 6-8% moisture content range that only kiln drying can produce reliably. It is true that moisture will eventually leave the tree through evaporation or "air drying", but this process is extremely slow and it could take perhaps in excess of 20 years for a typical 9/4 (2.25" thick) slab of Walnut to become anywhere close to usable as a table top. This would be in optimal drying conditions with low humidity and continual air flow, and here in the Midwestern USA the core may never dry to below 10% MC.
Though much of what is sold today as live edge slabs is "air dried", not many have waited the multiple years required for the hardwood to air dry slowly enough to become usable. Speeding up the air drying process will only lead to warping, cracking, splitting and twisting of the hardwood which will make it unusable. Rapid air drying can be undertaken through the use of fans for increased airflow but this often fails and will still leave the hardwood core "wet" at a 20%+ moisture content.
What is happening currently in the marketplace however, is that tables and tops made from "wet" wood are drying at an uncontrollable and dangerous rate in a temperature and humidity controlled home and then coming apart in short order. This often dastardly practice will certainly lead to a completely wasted investment as furniture made from wet wood has a useful life of perhaps a year, at best.
As Furniture Makers, We Respect and Understand Wood and Sell Only Kiln Dried Hardwood
Live edge tables, hardwood tops and furniture should be enjoyed for generations and that is where careful kiln drying comes in. Kiln drying uses a combination of heat, airflow and de-humidification to reduce the moisture content of "wet" hardwood in a shorter time frame than proper (very slow) air drying would require. The target moisture content (MC) level, as mentioned earlier, is 6-8% which will allow tables, tops and furniture to endure generations of seasonal wood movement in equilibrium to its indoor environment. Our state of the art Nyle kiln, allows us to dry hardwoods at safe rate based on tested schedules that produces superior hardwoods and live edge slabs.
Another critical and related aspect to furniture making and with large thick tops in particular is seasonal wood movement. We are experts in planning for this unstoppable force of nature. Hardwood remains a living thing within furniture, custom table tops and live edge tables and must be respected and planned for. We pay attention to everything including the climate that we ship and install our furniture and hardwood tops into and offer only the finest kiln dried hardwoods in our living edge furnishings and table top products.
We have been handcrafting live edge tables since before they were a "thing " and we know quality hardwoods.
To sum it up, do not accept anything other than properly kiln dried hardwoods as problems such as cracking, cupping, warping are not merely probable but are guaranteed as is the complete loss of your investment. We insist that our clients are satisfied upon delivery and remain so in the years and decades to come and we can only assure that outcome when our superior craftsmanship is equal to the quality of the hardwoods we use.
For more information call 224-801-1969 or email us at [email protected]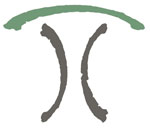 Kiln Dried Slabs | Great Spirit Hardwoods
7 Jackson Street, East Dundee, IL 60118